In Exodus 33, Moses implored God, "Yet you have said, 'I know you by name, and you have also found favor in my sight,' Now therefore, if I have found favor in your sight, please show me now your ways, that I may know you in order to find favor in your sight. Consider too that this nation is your people." And he said, "My presence will go with you, and I will give you rest." (Exodus 3:14 ESV)
Moses pleads with God in a way that many of us mothers do. We pray, "show me what to do," "be with me", "remember us", "teach us". And God's reply to Moses, is much like Jesus' words to us in Matthew 28:20: "…I am with you always, to the end of the age." (Matthew 28:20 ESV)
Whatever stage of motherhood you are in, and wherever you are called to be poured out, go to Jesus to be filled up. "Cast all your anxieties on him, because he cares for you." (1 Peter 5:7 ESV)
If he has called you into motherhood, then you can be certain he will sustain you with his Word and Spirit. The struggle is real, as the saying goes, but you can rest knowing that God's promise to be with us is stronger – and God's promises always win over our struggles and our fears.
Fill your mind and heart with his Word, surround yourself with people who will speak his truth to you, and ask him for strength and confidence in what he has called you to do. He delights in answering those prayers.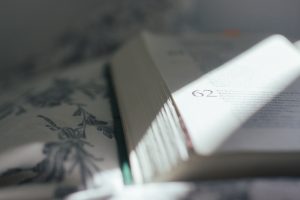 This first appeared as a devotional I wrote for the Women Encouraged podcast which you can listen to on iTunes. The shownotes and information are available on the website.
Available on: