My sweet friend sat curled up on my couch and between sips of tea, told me how worried she was. She had been made aware that someone who had previously been a close friend was now spreading something painfully false about her. This friend had even admitted to telling people this lie, because they were so determined that "everyone should know" their version of this false narrative.
She couldn't hold back her fear that all the people who heard this slander would start believing it. She was already devastated over the loss she had suffered up to this point, and worried about all the relationships she could lose if this former friend continued.
"If I could just explain it to them… if I could just tell them all the truth then they could know…", she started hopefully, and then trailed off, "but I don't even know how many people [my old friend] told…"
Sadly, this is not the first conversation I've had like this with a friend. And not so long ago, I was the person grieving the loss of relationships because of the destructive nature of slander and gossip.
I wish I could say that I've never given anyone a reason to talk. But I'm a sinner, and that's just not the case. However, there's something I've come to learn and accept in the last year that I believe is the most important thing to remember about my reputation.
I am responsible for my own character and my integrity before God. I am not responsible for my reputation. God is the one who upholds my reputation, and I must commit it into His capable hands.
"O Lord, who may abide in Your tent?
Who may dwell on Your holy hill?
He who walks with integrity, and works righteousness,
And speaks truth in his heart.
He does not slander with his tongue,
Nor does evil to his neighbor,
Nor takes up a reproach against his friend;"

Psalm 15:1-3 NASB
Integrity can mean honesty, but it can also mean a state of being undivided or a condition of being perfect.
God calls me into a relationship with Him, to live a life seeking Him with my whole, undivided heart. And when I fail, as I confess my sins to Him, He is faithful and just to forgive me (1 John 1:9) and to restore me. If I am living with integrity, I have nothing to fear from anyone.
Living with integrity and committing my reputation into God's hands doesn't mean that slander isn't painful, or that relationships aren't ever destroyed by someone choosing to use their tongue to do evil.
And I'm certainly not trying to suggest this is easy. Committing my reputation to the Lord for me is an enormous exercise of obedience and faith, ultimate trust that God is just and He will care for me. When I open my hands to Him and stop clinging to something I can't actually control, I am freed to content myself with His goodness and provision. The Lord is my shepherd, caring for me and I will lack no good thing.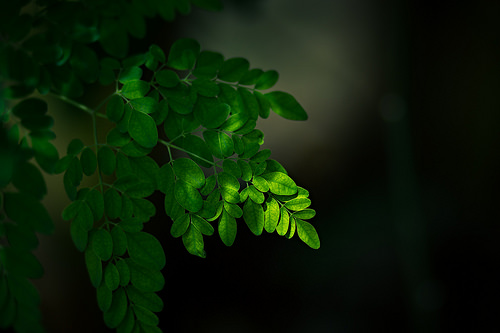 David was a man who suffered severely because of slander from men he should have been able to trust. He prays in Psalm 26:
"Vindicate me, O Lord, for I have walked in my integrity,
And I have trusted in the Lord without wavering.
Examine me, O Lord, and try me;
Test my mind and my heart.
For Your lovingkindness is before my eyes,
And I have walked in Your truth."
David is crying out to God here to make his situation right again. He calls on the Lord to remember His promises, reminding God that he has been committed to truth and righteousness, but he begs the Lord to search him out all the same. "Examine me," he says. He cares most about being right with God.
If you're struggling in the midst of feeling hopeless because of painful loss of relationships and reputation, here are a few actions you can take. They are all about crying out to the Lord, examining your own heart, and reminding yourself of His truth and lovingkindness.
1. Pray the Psalms. David was deeply familiar with the pain of relationship loss. We can use these inspired words to pray back to God His own promises to us, and ask Him to vindicate us. Some favorites of mine are Psalms 25, 26, 41, and 73
2. Ask yourself: God is using these circumstances for my good. Will I fight Him and resist His purposes or will I let the pain drive me to Jesus so I can be conformed, pressed into Christ's image and made more like Him?  
3. Preach truth to yourself: If you've been slandered, you're in good company. Jesus knows all about rejection, slander, sorrow and grief, and yet He faced all this without sinning – and He did it for you and for me. Jesus bore our sins so that we might live to righteousness, Peter reminds us.
"But if when you do good and suffer for it you endure, this is a gracious thing in the sight of God. For to this you have been called, because Christ also suffered for you, leaving you an example, so that you might follow in his steps. He committed no sin, neither was deceit found in his mouth. When he was reviled, he did not revile in return; when he suffered, he did not threaten, but continued entrusting himself to him who judges justly. He himself bore our sins in his body on the tree, that we might die to sin and live to righteousness. By his wounds you have been healed." 1 Peter 2:20-24 ESV

Finding healing from the pain of slander is possible, but it can only come through the blood of Jesus. We serve the risen Christ who is making all things new, and He is in the business of restoring and healing what has been damaged beyond human repair. You can safely entrust your reputation into His capable hands, because those hands were pierced for you.