It seemed like a very "Grandma Cups" Easter celebration, complete with her carrot cake, potatoes au gratin, and a spinach salad just the way she would make it. Missing my family seems sharpest at Easter, and it was good for me this year to throw myself into making special food for my people here at home and enjoy serving them memorable recipes.
I always find it so remarkable how memory serves us. Many of the holiday traditions and choices in our home, even certain ways I think and act, are all because I love who my grandma was and I love the way she did holidays. But none of the people living in my home ever knew my grandma or how much she shaped me. They just know what I do and who I am, and so they feel they know Grandma and her ways because they know me.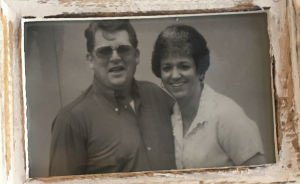 During Lent and Resurrection, we spend so much time looking back at the testimony of the disciples, and I often think of how much of Jesus is communicated to us through His followers. The eyewitnesses of the resurrection spread their testimony, and now here we are, 2000 years later, eating cinnamon rolls and bacon on Easter Sunday morning and saying, "He is risen indeed!"
Jesus' blessing is for us: "Thomas answered and said to Him, 'My Lord and my God!' Jesus said to him, 'Thomas, because you have seen Me, you have believed. Blessed are those who have not seen and yet have believed.'" (John 20:28-29 NKJV)
Like my grandma, I believe, and someday my faith will be rewarded when I see my Savior face to face like my Grandma does on the other side of eternity. In Christ, we live right now to be faithful witnesses of Jesus' resurrection, not just a witness to our grandma's ways of preparing Easter dinner.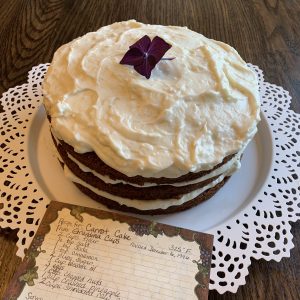 Family traditions are beautiful opportunities to share the love of Christ and communicate our grandparents' character and faithfulness. And I love practicing these traditions because here on earth, my husband and children don't know my grandma and I would love to share her with them.
But the person that my family can truly know, even now, is the risen and living Jesus Christ. My family will be eyewitnesses of His resurrection because they know the changing power of His gospel. Lord willing, they will see His character through the way I love and serve them. I can communicate the living hope we share in Him. And when it comes to memory and family traditions, I'm thankful for the heritage of a loving Grandma Cups, who would far rather that I spread Jesus' fame than hers.