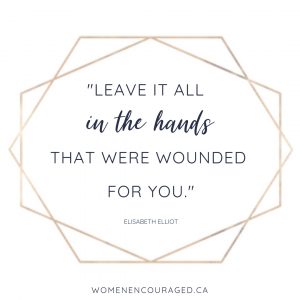 "My soul clings to you; your right hand upholds me." Psalm‬ ‭63:8‬ ‭ESV‬‬
⠀⠀
Grasping is everywhere. Our culture prizes grasping for identity, status, acceptance, money, and control. Even as Christian women, we will be tempted to cling to our perceived needs as though no other human could identify with us or understand.
⠀⠀
We look fearfully around us and wonder how our concerns will be met and who will meet them. We hang onto pain, fears, failures, and shame because we're more comfortable with carrying them around than with releasing them to Someone more capable.
⠀⠀
Is there something consuming you, something you can't stop thinking about or grasping for? What are you clutching for dear life?
Take Elisabeth Elliot's encouragement to heart. Open your hands and cling to Christ because he holds you first and forever. And everything you're hanging onto – "leave it all in the hands that were wounded for you."
⠀⠀
His hands know every hurt and fear. They met every temptation perfectly for you. They carried your sin and rose victorious. They hold your present and your future, and they will not let you go.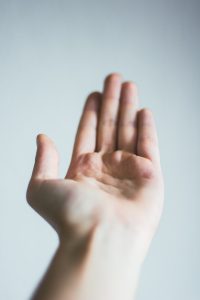 *This post originally appeared as a devotional for Women Encouraged.