If I take the wings of the morning
and dwell in the uttermost parts of the sea,
even there your hand shall lead me,
and your right hand shall hold me.
If I say, "Surely the darkness shall cover me,
and the light about me be night,"
 even the darkness is not dark to you;
the night is bright as the day,
for darkness is as light with you.
 For you formed my inward parts;
you knitted me together in my mother's womb.
I praise you, for I am fearfully and wonderfully made.
Wonderful are your works;
my soul knows it very well.
 My frame was not hidden from you,
when I was being made in secret,
intricately woven in the depths of the earth.
 Your eyes saw my unformed substance;
in your book were written, every one of them,
the days that were formed for me,
when as yet there was none of them.
 How precious to me are your thoughts, O God!
How vast is the sum of them!
 If I would count them, they are more than the sand.
I awake, and I am still with you.
What an immense gift it is not only to have the confidence that we are designed by God, but also to walk in the assurance that we are seen and loved by him, and that his purpose has always been to reconcile us to himself, and to conform us to the image of his son Jesus.
In Colossians 1, Paul tells us about the mystery hidden for ages and generations but now revealed to us his saints," sharing with us that the riches of the glory of this mystery, "is Christ in you, the hope of glory."
In her book, Keep a Quiet Heart Elisabeth Elliot so famously said, "The secret is Christ in me, not me in a different set of circumstances."
So, whatever our circumstances, ultimately we can rest in knowing that the God who designed and fashioned our days is the same God who knows us and sees us. He is with us in our longing and he will never leave or forsake us. You and I are never hidden by our circumstances from his sight or separated from his love.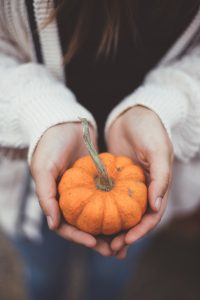 This first appeared as a devotional I wrote for the Women Encouraged podcast which you can listen to on iTunes. The shownotes and information are available on the website.
Available on: