"But you are a chosen race, a royal priesthood, a holy nation, a people for his own possession, that you may proclaim the excellencies of him who called you out of darkness into his marvelous light. Once you were not a people, but now you are God's people; once you had not received mercy, but now you have received mercy.
Beloved, I urge you as sojourners and exiles to abstain from the passions of the flesh, which wage war against your soul. Keep your conduct among the Gentiles honorable, so that when they speak against you as evildoers, they may see your good deeds and glorify God on the day of visitation."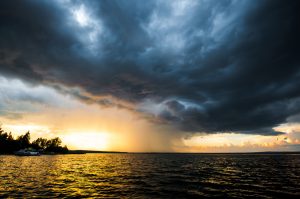 We are not promised ease as Christians, as sojourners and pilgrims, followers of Jesus. We have an identity as His people who have received His mercy – and this call on our lives to pursue peace with one another, to be holy in our conduct, and to conduct ourselves honorably does not necessarily lead to a life of ease, as most of us could attest.
But as Peter says earlier in this letter to the exiles, we've been born again to a living hope through Jesus' resurrection, and we are awaiting our imperishable inheritance. God's promises to us are sure and secure in Christ, so no matter where we feel like we are wandering, no matter what our pilgrimage looks like, our destination is Christ Himself and because of His promise to dwell with us, we are not abandoned, or left to ourselves on this journey of sanctification.
This first appeared as a devotional I wrote for the Women Encouraged podcast which you can listen to on iTunes. The show notes and information are available on our website.
Available on: